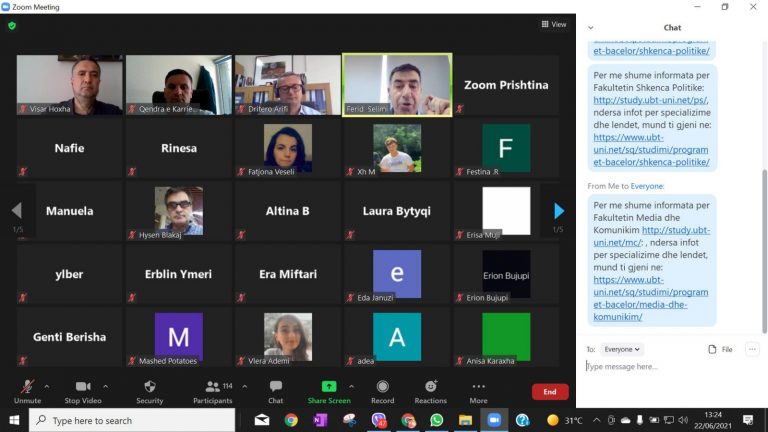 Career Center provides information sessions for high school graduates during the Matura Preparatory Program 2021
04/11/2021
UBT is continuing with the Matura Preparatory Program 2021, with thousands of high school graduates across the country that are preparing to sit to the state Matura test.
Under the organization of the Career Center at UBT, information sessions are continuing for many graduates, who are expressing great interest in UBT programs, as a leading institution of higher education. Graduates, among others, are being informed about the services of the Career Center, while the deans of the faculties that are at UBT, are presenting the unique study programs that are at UBT.
Matura Preparatory Program 2021 is being held online for free and is being organized in the following subjects: Albanian Language, Mathematics, English Language, Biology, Physics, Chemistry, ICT, Math II, Economics and Medicine. All graduates who have not yet become part of the Matura Preparatory Program 2021 can register at this link.
Artikulli I perkthyer te postohet ne versionin anglisht tek artikulli shqip qe gjeni ne https://www.ubt-uni.net/sq/po-vazhdojne-sesionet-informuese-per-maturante-ne-kuader-te-programit-pergatitor-te-matures-2021/