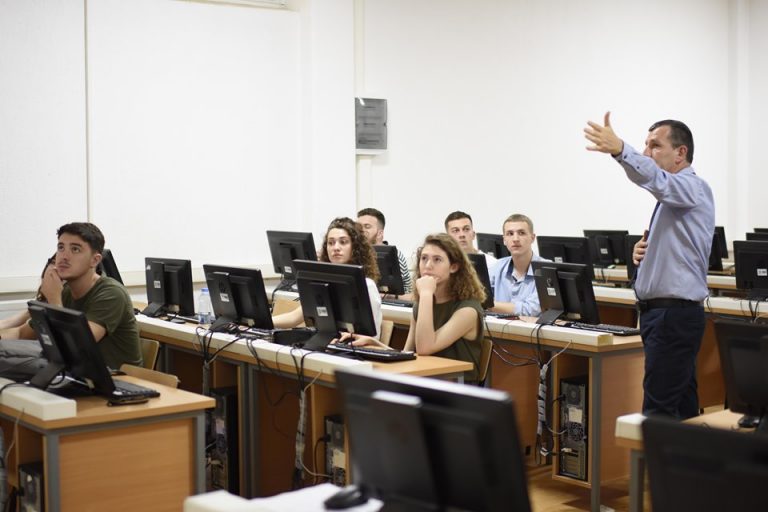 Arsim Zeka lectured to UBT students regarding the application of program "Expert"
19/06/2019
The co-owner of the company "Expert Group", Arsim Zeka held a thematic lecture for the UBT students from the Faculty of Business, Management and Economics and for the students of Information Systems.
During the lecture "Practice of Accounting" students gained knowledge regarding the accounting in software "Expert", as a sophisticated practice. Meanwhile, all attendants were provided with a yearly license of the program for educational use.
This lecture was organized under the subject "Financial and Management Accounting", with lecturer at UBT, Fidane Spahija – Gjikolli.