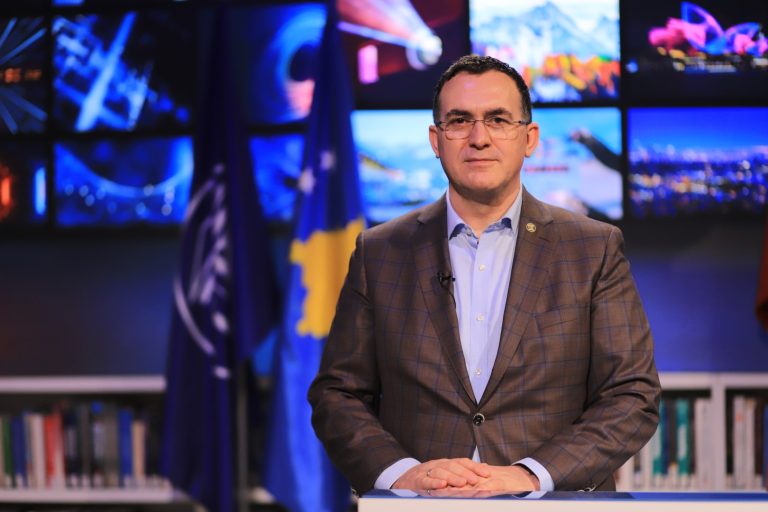 Another international success: In Dubai, Rector Hajrizi is honored with the "Pioneers Awards."
16/10/2023
Dubai was the next destination where, once again, Kosovo, through UBT, rose to high pedestals in the fields of education, excellence, and innovation. The Rector of UBT, Prof. Dr. Edmond Hajrizi, has been recognized with the "Pioneers Awards" at the 8th Global Conference on Innovation and Excellence held this weekend in Dubai.
Thanks to his vision and leadership, he was acknowledged for his outstanding contribution to the fields of science, technology, education, innovation, and excellence.
"This award is more than just an individual appreciation; it is a recognition for the large team of UBT, for the entire country, and for all those who have worked to build an exceptional educational institution. This award is an acknowledgment of the commitment to bring new concepts to Kosovo and beyond for the development of science, technology, education, and innovation", stated Rector Hajrizi.
Through this award, the "Global Pioneerism, Innovation and Excellence" conference and the entire global community have recognized Rector Hajrizi and UBT for the experiences brought from around the world, the ideas, and the innovative strategies developed over the years.