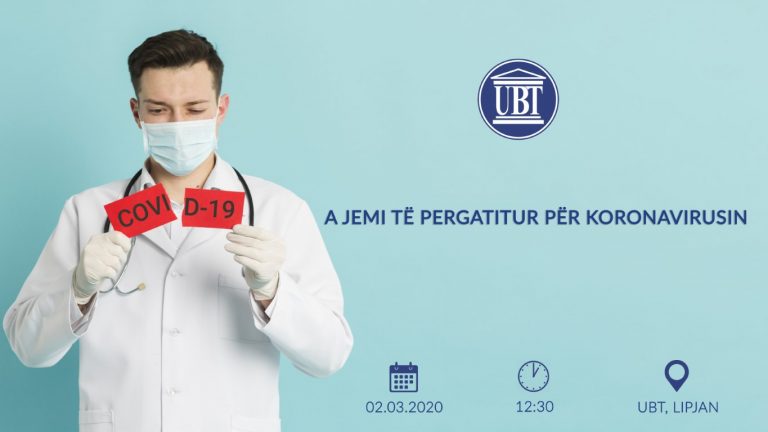 ANNOUCEMENT: UBT is going to hold a discussion namely, "Are We Prepared for Coronavirus"
02/03/2020
As we already know, Coronavirus is a virus that originated in China. Meanwhile, it has spread fear and anxiety around the world as the number of deaths continues to rise day by day, while the number of those affected by the PSI has approximately reached to almost 75,000 people.
As a result of o the spread of the virus in many countries around the world, there is going to take place a roundtable namely, "Are we prepared for Coronavirus ?"  The main purpose of this activity is to raise awareness amongst community regarding the adversely impact of this virus.
Meanwhile, part of this roundtable will be the Rector of UBT, Prof. Dr. Edmond Hajrizi, the Executive Director of the National Institute of Public Health in Kosovo, Naser Ramadani, the Chief of Staff of the Ministry of Health, Mirsad Shkreta, specialists of Ecology, Epidemiology, of infectious diseases, pulmonology, microbiology, and the director of UBT's Medical and Health Programs, Dugagjin Sokoli. The roundtable will be held on Monday, March 2, 2020, starting at 2:30 pm, at the UBT Innovation Campus in Lipjan.