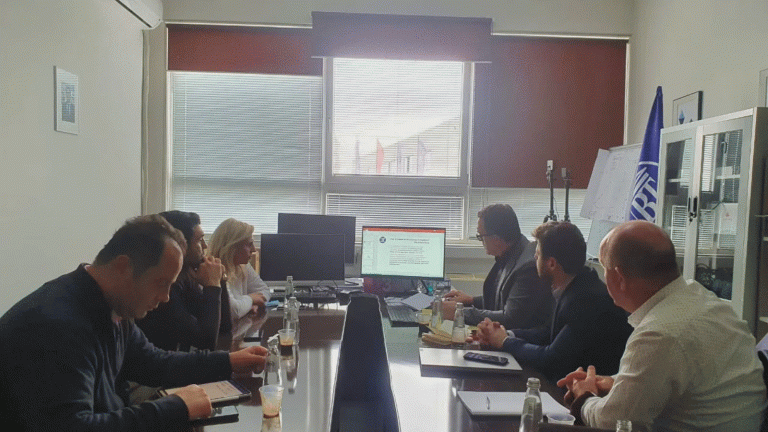 A delegation from the Office of the Development Coordinator and representatives from the Assembly of the Republic of Kosovo, were received in a meeting by Rector Hajrizi
04/11/2021
A delegation from the Office of the Development Coordinator and representatives from the Assembly of the Republic of Kosovo, were received in a meeting during a working visit to UBT. This visit was part of the joint commitments for the creation of a special data platform – a central level HUB in cooperation with the Assembly of the Republic of Kosovo, through which it is intended to monitor the fulfillment of Sustainable Development Goals (SDGs), as global targets to which all UN member states committed unanimously in 2015.
During the meeting, Rector Hajrizi emphasized the success and work that UBT is doing in international rankings and evaluations which are related to achieving the Sustainable Development Objectives, especially the latest rankings in Times Higher Education, Positive Impact Rating and WURI 2021.
Based on the competencies and professional expertise of UBT in this field, together with the Assembly of the Republic of Kosovo and the Council for Strategic Planning, it was agreed to work a statistical platform which will oversee the achievement and completion of SDGs, as well as serve as a database where data is collected and accessible to all, by providing an Open Data and User Friendly platform for stakeholders including the citizens of Kosovo.
This meeting is a continuation of cooperation and initiatives by the UN Team in Kosovo (UNKT) and UBT to bring together the United Nations Agencies in Kosovo, public institutions and academia in the implementation of activities and projects for the benefit of the citizens of Kosovo.