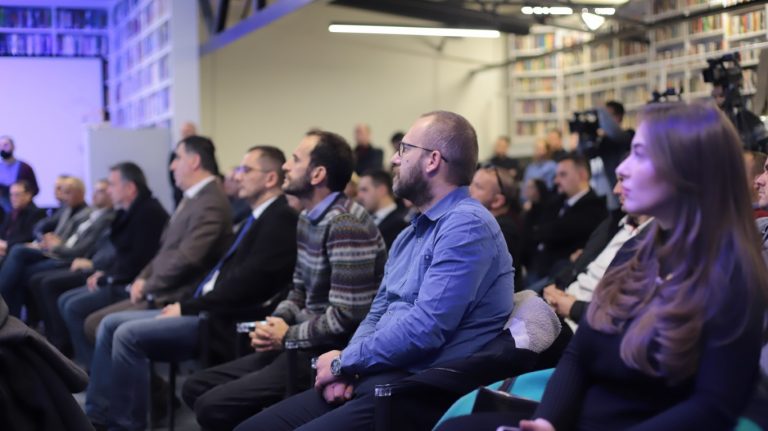 70 doctors of science join UBT
04/02/2022
Over 70 doctors of science have joined the team of successful professionals at UBT, who with their contribution are helping to bring out professional staff in various fields of life, in more than 50 study programs.
UBT has gathered hundreds of professionals and academics from all over Albania, who have been educated in the most renowned universities in the world, while now they have joined UBT to share their experience and expertise with students.
Rector of UBT prof.dr. Edmond Hajrizi said that UBT employees have a high level of professional competencies and degrees of education, which is an added value for the institution and Kosovo.
UBT staff is educated in well-known international educational institutions, which are in partnership with UBT, including the University of Vienna, London School of Economics, Leiden University, Trinity College Dublin, University of Graz, Salzburg University, John Hopkins University , Polytechnic University of Milan, Duke University, Linnaeus University, Gent University, GeorgeTown University, as well as many other prestigious universities.
UBT is the institution which constantly motivates the staff for promotion to academic degrees. Currently, a large number of them are supported by the institution in their doctoral studies in European and American universities.
According to the report of the Kosovo Agency of Statistics (KAS), UBT is the number one institution in terms of number of staff employed. UBT last year increased the number to about 1 thousand employees, including academic and administrative staff, thus making the number of staff engaged in UBT continue to grow from year to year.